If you're going to be riding your motorcycle on the roads or trails in Victoria, you probably already know that you need to have a Roadworthy Certificate (RWC) issued to you. The main reason for this is because without a measure in place to certify the mechanical safety and viability of a motorcycle, potentially dangerous road situations could arise.
The RWC program is in place to protect you and others on the road from the risks involved in driving motorcycles that don't have the safety equipment needed for compliant operation. This safety equipment includes a functioning horn, turning indicators, and more. But, it's not enough just to have this equipment installed; it needs to be functioning well and a certified testing center must validate this with a formal inspection.
Raceway Motorcycles and the RWC Test
When a Raceway Motorcycles technician performs a mechanical examination of your motorcycle, a checklist is used to ensure that the motorcycle is functioning in accordance with the manufacturers specifications.
This checklist includes a thorough inspection of virtually every function of the motorbike, including:
Starting/stopping the engine
Activating turn indicators, brake lights, headlight(s) and low/high beam function
Tyre inflation and proper condition (no rips, tears, or cracking in sidewalls)
ADR-legal exhaust specifications
Steering/headstem/bearings
Wheel bearings
Chain/sprocket
Seat, handgrips, and mirrors are all in working condition
Overall motorcycle safety check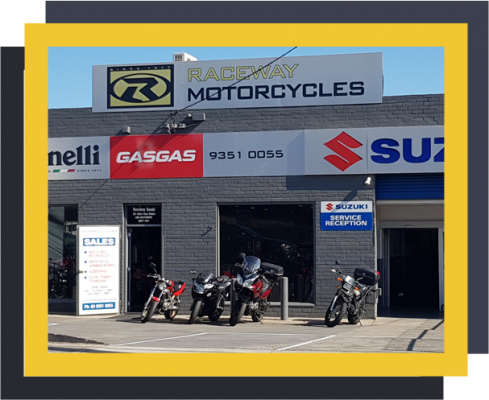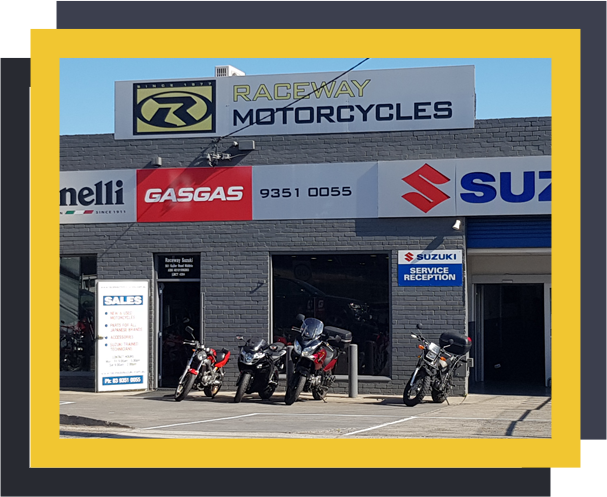 After the RWC test is completed, you can expect one of two outcomes. Either your motorcycle will pass without needing any modifications or repairs, or a retest will be required after necessary changes are made. The Raceway Motorcycles technician who performs your RWC certificate test will inform you of the failures of your bike, if any, and will work with you to schedule a time to have the necessary changes made so that your bike is brought up to compliance.
What Happens Next?
If your motorcycle doesn't need to be retested, the cost for the the RCW test is only $169. You simply pay the fee, get your paperwork from us, and off you go. However, if repairs or modifications are needed, we will quote you an estimate and also schedule a time for the retest after the repairs or modifications have been completed.
Keep in mind that virtually all motorcycles can be modified or repaired so that they are compliant with the RWC roadworthy standard in Victoria. Riding a motorcycle without the right equipment or even a valid RWC certificate is asking for trouble, so don't do it! The RWC test only takes a few minutes, and you'll know immediately whether you need work done to your motorcycle or not.
Raceway Motorcycles Puts Safety First
To stay safe and compliant on the roads in Victoria, Raceway Motorcycles is your partner for complete motorcycle safety solutions. To inquire about scheduling a RWC roadworthy certificate test for your motorcycle, or if you have questions about the test, contact us on (03) 9351 0055.